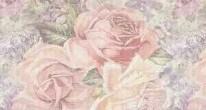 2016© Juniper Hill Antiques All rights reserved

Shabby Chic Twin Bed Painted White

~So Beach Cottage Chic!~

So Darling!  Painted a creamy white, this sturdy twin bed would look gorgeous is any Shabby Chic bedroom!  Her cannonball design and rolled headboard give her a wonderful cottage look.  We have added pretty rose garlands and wreath to her headboard and footboard.  Wooden side rails and center support slats are included.  A standard twin box spring and mattress with a combined height of 14.5" will fit this bed perfectly. 

$475.00

Top height 41.5"  Bottom height 28.5"

Vintage Painted White Twin Bed with Rose Garlands and Wreath

If you love Romantic Victorian Furniture,  Vintage Distressed White Furniture, Simple Beach Cottage Furnishings, or Romantic Cottage Decor, Welcome! Our furniture is perfect for Children's Bedrooms , or  to enhance your eclectic English Cottage Home.