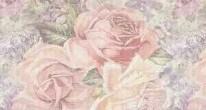 2016 © Juniper Hill Antiques All rights reserved

Scrumptious!  This tall full size poster bed has been painted a creamy white with added floral wreaths and garlands.  We have upholstered her headboard for an Urban Chic updated look with taupe linen.  A beautiful, dainty ruffle surround adds a romantic touch!  Wooden siderails and mattress support included.  This bed will accomodate a 17.5" combined mattress and boxspring.

$675.00

52" tall posters        

Shabby Chic Full Size Tall Poster Bed Upholstered with Roses

~So Cottage Chic!~

White Painted Poster Bed with Upholstered Headboard, Ruffle Surround

If you love Romantic Victorian Furniture,  Vintage Distressed White Furniture, Simple Beach Cottage Furnishings, or Romantic Cottage Decor, Welcome! Our furniture is perfect for Children's Bedrooms , or  to enhance your eclectic English Cottage Home.