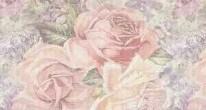 2017© Juniper Hill Antiques All rights reserved

Vintage Painted Farmhouse Two Piece Huch

Country Farmhouse Chic

Farmhouse Love! This wonderful two piece hutch is perfect for a French Cottage Home, Farmhouse Decor or Beach Cottage getaway! Painted the perfect shade of Duck Egg blue chalk paint with cream overtones then beautifully distressed. Gorgeous new crystal knobs have been added for sparkle! Her bead board back is painted a taupe/grey/cream. Three storage drawers and double doors open to generous storage on her bottom, the top has wonderful shelf storage with two small drawers. We have refinished her inside and out! Every inch of this pretty farmhouse hutch has been lovingly restored to perfection. Her back and undercarriage are also painted. She is ready to place in your home to store your silverware, linens, dishes, china or kitchen appliances. Solid wood construction, circa 1970. She has been lovingly painted in chalk paint with a poly acrylic durable overcoat for protection. Washable with a damp cloth.

Perfect for your French Farmhouse, or Beach Cottage kitchen or dining room! She's a beauty!

$895.00

54.5" wide  18" deep  75" tall

Farmhouse Hutch Painted and Destressed, French Farmhouse Chic

If you love Romantic Victorian Furniture,  Vintage Distressed White Furniture, Simple Beach Cottage Furnishings, or Romantic Cottage Decor, Welcome! Our furniture is perfect for Children's Bedrooms , or  to enhance your eclectic English Cottage Home.